Datasheet
HCI As a Service
No upfront capital expenditure, full dedication, and complete root access for your convenience.
Experience competitive advantage of VMware vSphere and VMware vSAN using Livewire Cloud's HCI as a Service. Enjoy the benefits of a public cloud's flexibility, coupled with a cost-effective, subscription-based HCI Cloud.
Know More
Datasheet
Infrastructure As a Service
Flexible Management Services of HCI Software as a Service

Livewire's Infrastructure as a Service, powered by Virtuozzo Hybrid Infrastructure, offers a scalable, pay-as-you-go solution. It combines the cost savings in product or services of public cloud services with the performance of a private cloud. Quickly provision virtual private datacenters on our shared HCI platform, ideal for various business operations.


Know More
Datasheet
Platform As a Service
Concentrate on creating and growing your apps.
Livewire's Platform as a Service streamlines your app development process. Our great customer services take care of the technical backend, making development and deployment easier for you. We offers a flexible and robust environment ideal for MSPs, ISVs, and application hosting providers customer base.
Know More
Datasheet
VDI As a Service
Secure and accessible digital workspaces are at your fingertips.

This comprehensive solution simplifies VDI management, offering virtual application and desktop publishing at reduced cost and complexity. Enjoy seamless control over VDI features through an intuitive interface.
Know More
Datasheet
GPU VDI As a Service
Cost effective GPU workloads compared to Amazon Web Services or Alibaba Cloud.

Livewire's GPU Workstation in Cloud (GWSaaS) eliminates the trade-off between cost and performance. Leveraging VMware and NVIDIA, it delivers immersive graphics from the cloud, ensuring secure productivity for knowledge workers and collaborative graphics projects on large datasets.
Know More
Datasheet
DR As a Service
Protect your data no matter the location or workload type
Prepare for operational challenges with Livewire's DRaaS offering. Featuring a range of enterprise-grade data protection capabilities, it suits various backup and disaster recovery scenarios. Our flexible solutions, powered by leading technologies, safeguard your data regardless of location or workload type.
Know More
Datasheet
Compliance Cloud As a Service
Simplifying digital risk management and governance
Simplify your digital risk management and governance with Livewire's Compliance Cloud as a Service (CCaaS). Powered by VMware HCI, Caveonix Risk ForeSight, and BlackBerry Cylance, this service offers hybrid cloud risk and compliance management. Achieve compliant cloud infrastructure tailored to your needs.
Know More
Datasheet
S3 As a Service
Solve your capacity and cost challenges
Introducing a new approach to cloud storage. Livewire's "S3 As a Service" powered by Lyve™ Cloud from Seagate® is your simple, trusted and efficient storage as a service. Put your data to work with always-on availability, world-class security, and cloud flexibility from the global leader in mass data storage management.
Know More
Your Cloud Infrastructure Provider and Cyber Protection Partner
At Livewire Cloud, we are dedicated to redefining the landscape of cloud infrastructure providers. Our mission is to offer an unparalleled managed cloud experience, tailored to meet the evolving needs of modern businesses. Our solutions seamlessly integrate into your existing data center infrastructure, offering a blend of flexibility, security, and efficiency.
Message from CEO Cliff Greenberg
Hear from Cliff Greenberg, our CEO, about Livewire Cloud's mission. In this video, Cliff discusses our dedication to empowering businesses through innovative cloud solutions. He emphasizes our focus on security, customer service, and driving your business forward. Get a glimpse into Livewire Cloud's commitment to being your trusted partner in the evolving digital world.
Seamless Integration with Your Business
Livewire Cloud designs its cloud services to directly address your business challenges. We enable you to focus on delivering high-value cloud services, while we handle the complexities of infrastructure management. Our service suite includes infrastructure as a service, virtual machines, cloud storage, load balancing, and network security. Livewire Cloud services specifically craft to protect your sensitive data.
Multi-Cloud Infrastructure: Strength Meets Flexibility
Choosing Livewire Cloud for solutions you can trust, built on trusted tried and true vendors. Choosing trusted, renowned brands is crucial. At Livewire Cloud, we build our foundation on trusted names like Cisco, VMware, Virtuozzo, and Jelastic. Our multi-cloud infrastructure occupies Tier 3 data centers across major Tier 1 cities.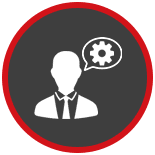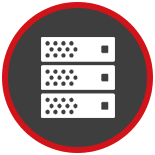 Fully
Redundant Architecture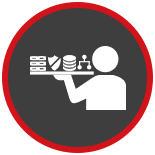 Bundled Support
and L3 Expertise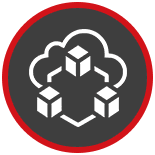 Free Cloud Assessment and Migration: Smooth transition with our shared public cloud.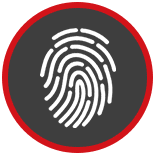 Inbuilt Cyber Protection,
Governance
and Compliance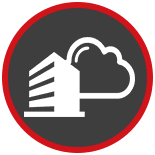 Built-in
Backup and Cross
Datacenter DR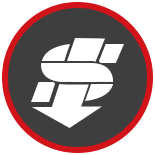 Almost 60% Lower Than
Commodity Cloud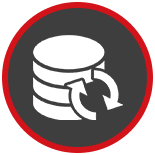 Built-in Cyber Protection
(Ransomware / Malware)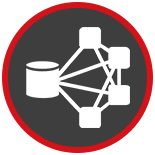 24+ Leading Technology
Platform Integrations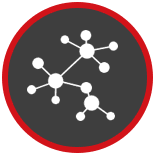 Enterprise Grade Infrastructure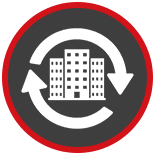 SOC1-2 | ISO | PCI DSS | HIPAA | NIST | FISMA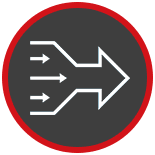 150+ Network PoPs Across the US
Designed for Business Challenges | Build for MSP and ITSP
With businesses embracing multi-cloud strategies, you, as a cloud service provider, can streamline today's distributed, cloud-based world by simplifying its complexity. To make the most of this opportunity, you need to focus more on high-value cloud services, and less on the complexities of managing infrastructure and custom tools.
Livewire's Cloud offering combines the familiarity of your native infrastructure with the flexibility of a public cloud-like orchestration, agility and nationwide data center footprint. With Superior support, managed data centers, an intuitive Cloud Management Console and optimal security and compliance; make Livewire's Managed Cloud a natural extension to your own data center.
Exclusive Features of Livewire Cloud:
Admin / Root Access: Gain full control over your cloud resources.
Redundant Architecture: Ensuring continuous operation with our fully redundant setup.
Expert Support: Bundled support with L3 expertise, always at your service.
Free Cloud Assessment and Migration: Smooth transition with our shared public cloud.
Inbuilt Cyber Protection: Advanced security measures for governance and compliance.
Built-in Backup and DR: Reliable data security with cross-datacenter disaster recovery.
Cost-Effectiveness: Quality services at almost 60% lower costs than commodity clouds.
Technology Integrations: Over 24 leading platform integrations for enhanced functionality.
Enterprise-Grade Infrastructure: Meeting the highest standards in infrastructure quality.
Compliance and Certification: SOC1-2, ISO, PCI DSS, HIPAA, NIST, FISMA compliance.
Extensive Network: 150+ Network Points of Presence across the US.
Why Choose Livewire Cloud?
Cost Savings and Efficiency: Our solutions are not only cost-effective but also optimize your compute resources.
Advanced Cloud Security: We actively secure and comply with regulations to ensure constant protection of your customers' data.
Diverse Operating Systems and Tools: Support for various operating systems and management tools, enabling seamless operations.
IBM Cloud and Other Integrations: Strategic partnerships with IBM Cloud and other technology leaders enhance our service offerings.
Fast Setup: We have different ways to set up our services in public and private clouds to suit your requirements.
Join us at Livewire Cloud and experience the future of cloud services. Our cloud solutions easily connect with your existing data center, providing great support and multiple data centers.
Schedule a 10 minutes Introduction call, we promise you it will be worth of your time.

Trust Livewire Cloud With Your Cloud Infrastructure Needs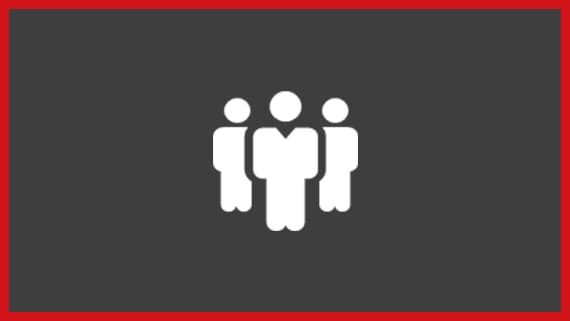 People
Our dedicated team of professionals, architect and deliver cloud infrastructure services, together with a senior management team that possesses a wealth of technical knowledge.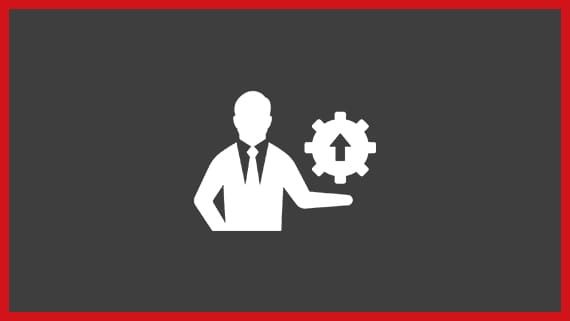 Partners
Integrated with enterprise technologies from leading technology partners across the globe to architect an exceptionally agile, intelligent, reliable multi-cloud platform that just works for everyone.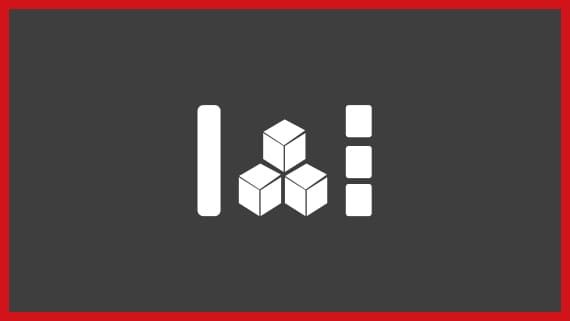 Products
Well-thought, well-engineered, thoroughly delivered and managed cloud products/services that come from the essence of our last 15 years of experience and expertise in the cloud business.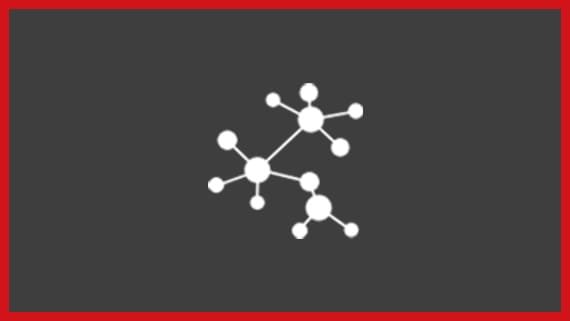 Technology
It's in our DNA. Every business challenge is an opportunity for us to deliver a solution that helps you achieve your business objectives. That's what makes us a true solution-centric cloud company.


[everest_counter id='2394′]
Livewire Cloud saved us when our prior cloud provider had some serious issues. I have found them to be easy to deal with, and a very reliable platform provider. Beyond this, the support is top shelf, and what you would expect from a first tier provider. We will be using them for all of our cloud services moving forward.
Don Waters Principal, BC Computers Inc
Working with the Livewire group was a snap. The pricing was cost effective and the go-live support excellent. We are deploying our first project now and our end-users are very happy with the performance and responsiveness of the equipment AND Livewire. We will 100% use them on our next project.
Ted Best President, Xodus Technology Professionals
Livewire has delivered on its promise of great technology, great service at a great price. Their terrific execution allows us to focus on our business with one less worry and peace of mind that our datacenter tech/opportunities are in good hands.
Philip Baruch Senior Partner/CLO, MaxIT Corporation
Expand Your Business Horizons with Livewire Cloud
At Livewire Cloud, we understand the essence of modern business needs. Our cloud services extend beyond traditional boundaries, offering:
OpEx vs CapEx
Save money by using our cloud solutions that reduce upfront costs and offer more financial freedom.
Monthly Recurring Revenue
Generate consistent revenue on infrastructure instead of settling for minimal margins on hardware sales.
Competitive Edge
Gain an advantage and leave behind outdated practices such as using inefficient server setups.
Efficient Resource Management
Manage more with fewer resources, leveraging our advanced cloud management tools.
Geo Disparity
Extend your reach to customers outside your traditional territory with our widespread data center footprint.
Modern Disaster Recovery
Transform DR into a service offering, adding value to your business model.
License Flexibility
Choose between bringing your own licenses or renting them from us, whichever suits your business model best.
Expertise at Your Disposal
Benefit from our extensive experience in cloud services to enhance your business success.
Free Migration and Support
Enjoy inclusive migration assistance and a 60-day free trial when migrating from any competitor.
Cloud Community Access
Join a network of like-minded partners, sharing insights and strategies for mutual growth.
Technical Excellence in Cloud Infrastructure
Livewire Cloud's technical infrastructure sets a high standard:
Enterprise-Class Infrastructure
We offer redundant power and network connection to all devices, ensuring rock solid service.
Augmented Uptime
Our Tier 3 SOC2 compliant facilities guarantee enhanced uptime for your critical operations.
Built-in DR and Backup
All our offerings come with disaster recovery and secondary storage pools for added security.
24/7 Support
Our team is always available for monitoring, maintenance, and assistance.
Custom Engineering Solutions
Tailored engineering solutions to meet specific use cases.
Low RTO for Critical Operations
We ensure quick recovery time objectives for high-profile customers, protecting revenue and operations.
Compliance and Security
Utilize Seagate Lyve Cloud S3 repos with immutable storage pools, ensuring data compliance and security.
Simplified Virtualization Technologies
Options like Open Stack, Solus VM, or Scale for easier virtualization.
The Livewire Cloud Advantage for Your Business
Choose Livewire Cloud for:
Cost Savings
Our services allow for easy scaling up or down according to your needs.
SLA Assurance
We are serious about service level agreements and understand the nuances of your business.
Single Dashboard Management
Manage all your cloud customers from a single, easy-to-use interface.
Quick Provisioning
Set up new customer environments in minutes, not weeks.
Future-Ready Cloud Solutions
Get ready to embrace the new cloud era with Livewire Cloud, where we offer:
Platform as a Service (PaaS) readiness.
We support Kubernetes and Docker.
AI, ML, and HPC.
Private Cloud Hosting Provider Considerations
When selecting a private cloud hosting provider, consider:
Business Continuity
Choose a provider committed to ongoing enhancement and clearly outlines plans for their own growth and partnerships.
Adaptability
A provider that focuses on modern infrastructure can greatly enhance your IT agility.
Cloud Infrastructure
Ensure that the provider adopts the elements you need into their offering.
Automation
Automation in private cloud hosting reduces repetitive tasks, streamlines IT operations, and optimizes resource usage.
Integration
Choose a provider that offers clear integration plans with your current and future workflows to ensure seamless connection.
Your Cloud, Your Way
In conclusion, Livewire Cloud isn't just a service provider; we are a partner in your growth. We are committed to your success and design our services to actively propel your business forward. Join us and redefine the possibilities of your business in the cloud era. Together, let's build a future where your business not only survives but thrives.